A hiking in the footsteps of yesteryear.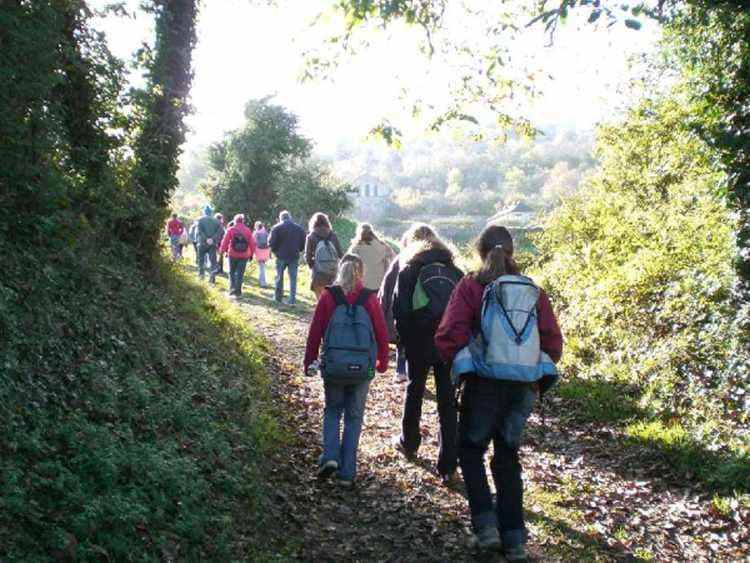 With La Marche Historique, relive the millennial experience of pilgrims, the walk to the Basilica and the great moments of the history of Vézelay.
From the village of Asquins, walk the same steep paths as the thousands of pilgrims on their way to Compostela ... walk in their footsteps through the vineyard trail and the ramparts, tread the Crusaders' soil forming an assembly around Saint-Bernard in 1146 ,
Discover magnificent views of the surrounding area, enjoy the silence and peace of the Cordelle site ... with the guide, enter the story in a simple and lively way by evoking on the way the great figures of Vézelay.
In practice
Recommended to school groups and associations, friends and family
For a complete discovery of the hill, make the Historical Walk before following The Basilica unveiled at the Visitor's House
Provide clothing and walking shoes taking into account weather
Risit you in Asquins at the parking before the entrance to the village. GPS link
Duration : 1h45
Rates : Adults: 12 € / pers. Reduced: 8 € / pers. Groups: 10 € / pers. School: 6 € / pers.
Booking
For the individual, resumption of Historic Walks in the spring 2020.
For groups and school, dates and times on request. Minimum package of 120 €
Contact: + 33 (0) 3 86 32 35 65 - maisonduvisiteur@orange.fr